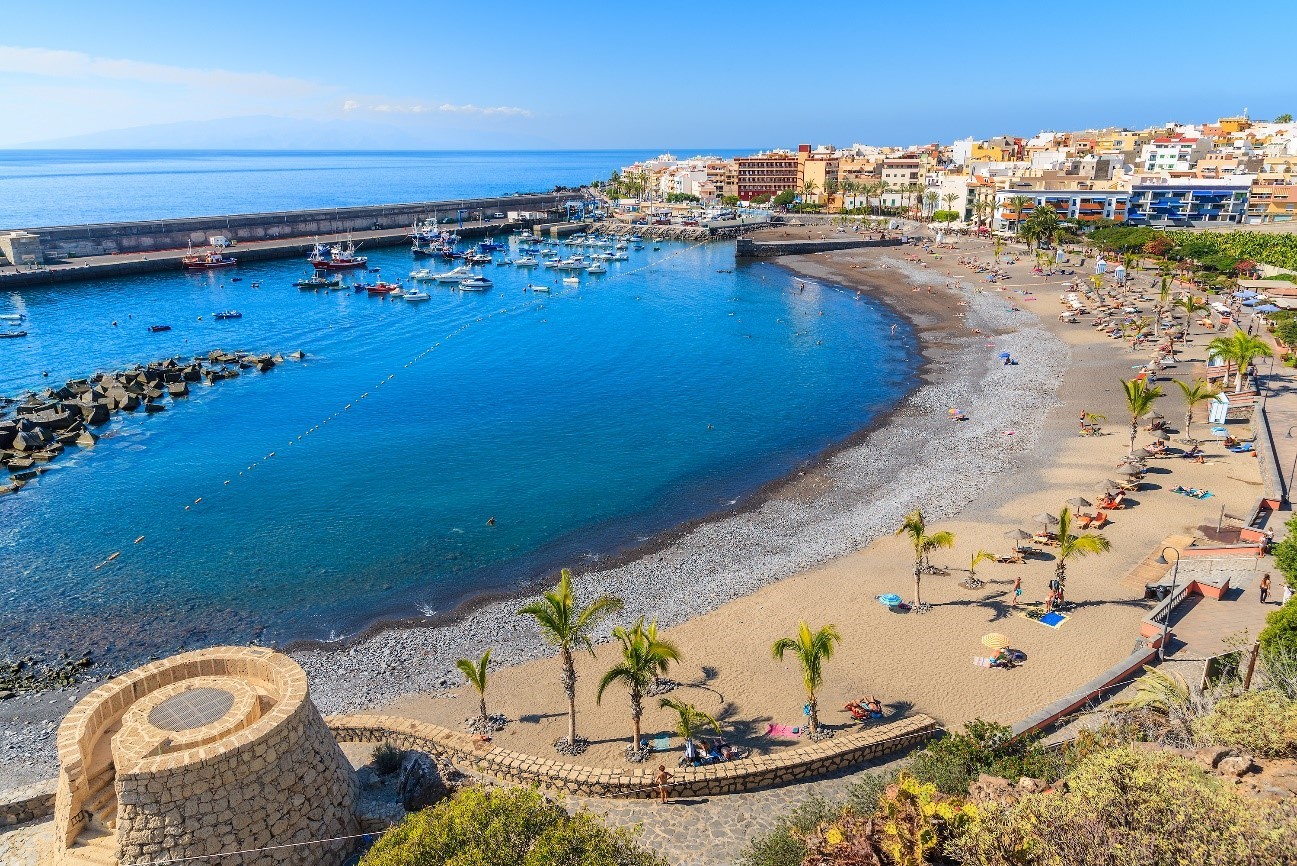 Playa San Juan belongs to the municipality of Guía de Isora, it is located close by the sea and has a privileged situation as it is sheltered from the wind.
It is a small and quiet  village that preserves its sea port. Its biggest attraction is its black sand beach with almost no waves as it is protected by the pier.
Its promenade of almost 2km offers multiple restaurants and bars perfect to spend the afternoon.
It is a town famous for its peacefulness where you will find all the services needed by residents close by.